Commonly referred to as "unspoiled paradise on earth," El Nido is superior in its offerings of beauty, crystal clear water and palm tree lined beaches.
Eager to explore back in 2014, I landed in Puerto Princesa and jumped in a van heading North to El Nido. El Nido town and Corong Corong is fairly small, built up of a few back streets, whizzing trikes and lovely local restaurants. I checked in to my hotel and headed to the beach to check out the view. Wow! To this day the view overlooking El Nido bay is one of the best views I've witnessed, and that was just the start.
After an evening of visiting cool, vibrant beach bars like Sava and Pukka bar, I woke the next day and boarded my boat to head out to Bacuit Bay for Island Hopping. There's a combination of tours you can join, named tours, A, B, C, or D. Unsure which to choose, I went with C, including stops at; Helicopter Island, Matinloc Shrine, Secret Beach, Star Beach and Hidden Beach.This was the moment I realised the rumours were true. "This really is untouched paradise" I heard myself thinking as I dived off the boat to explore the first island. The beauty of the limestone cliffs, crystal clear water and secret beaches is outstanding.
My favourite of the visits was Secret Beach. There's a small hole in the cliff face which you can swim through, bringing you into a lagoon completely enclosed and hidden from the outside! Apparently this was this spot that inspired Alex Garland to write the book, "The Beach."
The next day I decided to rent a kayak and paddle round to Seven Commandos Beach, another of El Nido's beautiful beaches but only accessible by sea. After a chilled day I hopped in a trike and went to Las Cabanas for sunset. This is a great spot to enjoy a cocktail as the sun goes down. For those more adventurous you can arrive around 3 or 4pm and zipline your way down to the beach for sunset! The following day I went to Nacpan Beach. I couldn't believe it's size! One of the biggest beaches I've been on. You can go on a catamaran for a sail, rent kayaks, just relax and enjoy some delicious food at Sunmai Restaurant. It's a local area with not many mainstream hotels or restaurants, meaning it's all about the beach!
For my last few days in El Nido I decided I wanted to escape the tourist trail. After some advice from a few friendly locals and looking at the map, I headed over to Darocotan Island, which is around 1 hours drive North East of El Nido. To get there I set off on local roads, passing by rice paddies and farmers, eventually arriving in a small town called Teneguiban. I could see the island in front of me and headed across by boat, filled with a sense of adventure. The next few days offered the perfect opportunity to get back to basics and experience true island life. I stayed in an elevated bamboo hut overlooking the ocean. The island is surrounded by pristine coral reef and has it's very own ship wreck to explore! Night time was actually my favourite, as we enjoyed beers over a bonfire and a sky full of stars. If I thought it couldn't get any better, there was plankton in the ocean! I had found paradise in its purest form.
After 5 days in El Nido I left knowing I would return. I did just that, again and again in the years to follow and finally made El Nido my home for a year between 2018 and 2019, falling in love with this incredible destination all over again. It's not just the islands that make this destination so amazing, but the people, the atmosphere and the overall vibe of "life is better in the Philippines."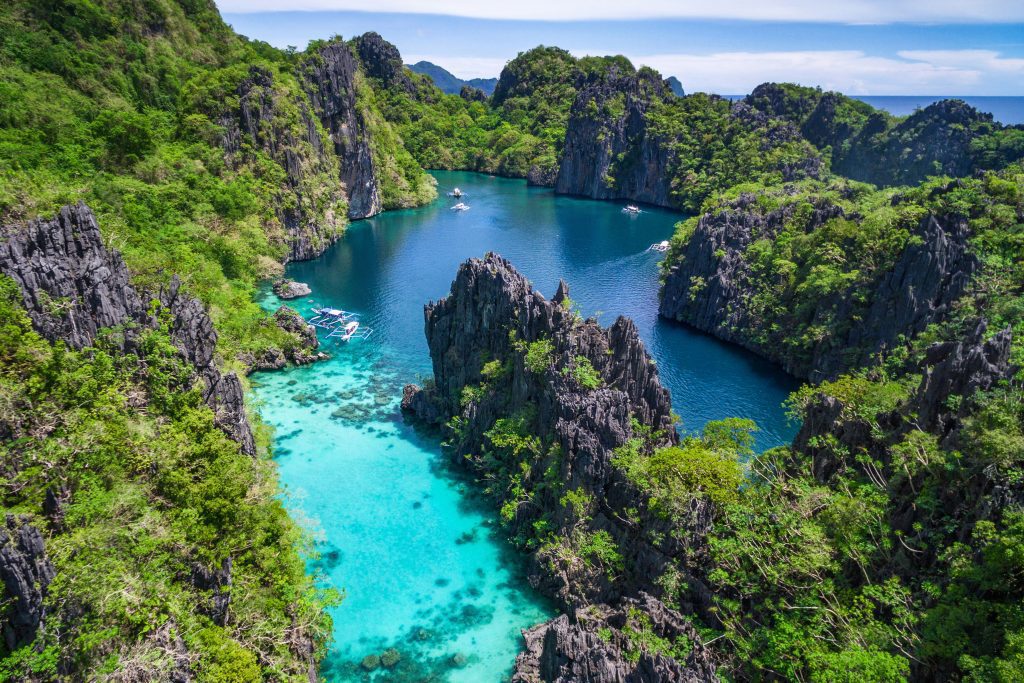 I've used my passion and local knowledge of this destination to design our Palawan product, catering for a range of levels from youth up to 4 star. If The Philippines, Palawan, right down to El Nido isn't on your radar yet, it needs to be. This up and coming destination has so much to offer, which I would love to share with you, your team and your customers.
Thanks for reading,
Dean Hallworth
Co-Founder,
Mango Tiger