Have you tried "Bún thang"? Yes, Vietnamese cuisine always has more for you to love!
When thinking about Vietnamese food, especially Hanoi speciality, we always tend to fall back to what we know best – Pho, Bun cha (noodle with grilled pork), or even more adventurous Bun oc (Snail rice noodles). But if you are a food lover at heart, you cannot skip another amazing take on Vietnamese noodle called "Bun thang".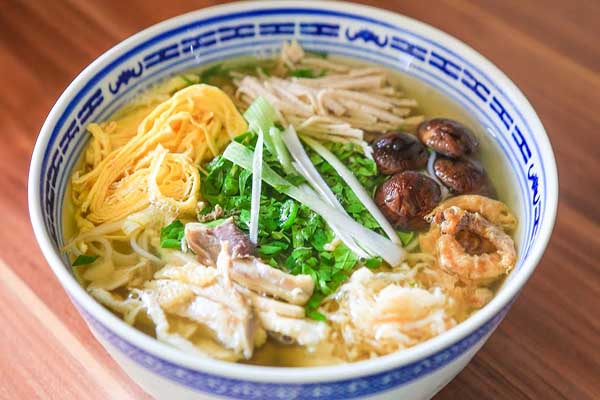 So, what is this "Bun thang" all about?
It is essentially a Hanoi combo noodle soup comprising many simple yet sophisticated ingredients. Originally eaten around Tet holiday, "Bun thang" is now more popular and enjoyed all year round. To make a complete noodle bowl, one will need about twenty ingredients. First of all, chicken, preferably those raised locally and naturally rather than industrial ones, so the meat can preserve the muscles and juiciness. There also must be dried shrimp and shiitake mushrooms to further deepen the flavour. To top it up, there are toppings like egg strips, thin pork sausage strips, tangled radish, onion and scallion. One of the important spices – among many others – of this dish is "mam tom" (shrimp paste). Just a little bit added and the flavour will definitely come alive!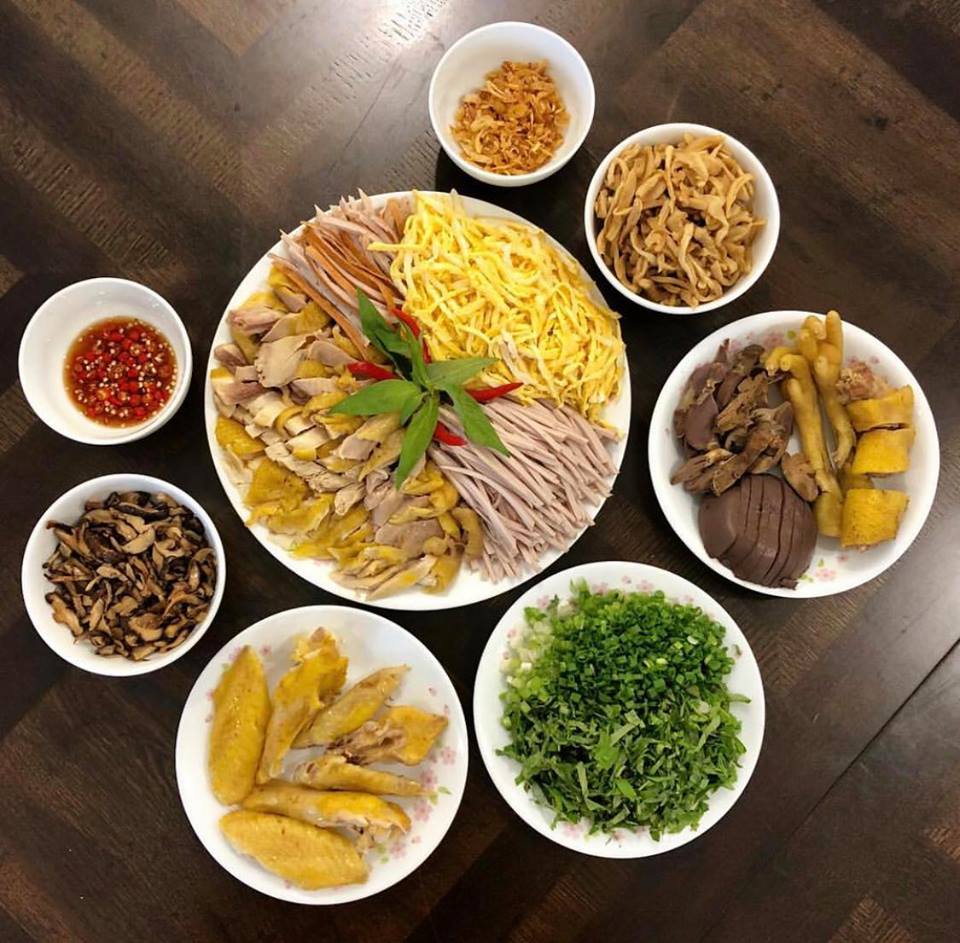 To describe the taste of a bowl of "Bun thang" is a challenge in itself. The flavour is quite light at first, then becomes mouth-watering savoury and sweet at the same time. The mushroom, pork sausage and egg strips are tender, while the radish and shrimp provide a more interesting texture of chewiness. The rich broth made from boiling chicken bones, shrimp and mushroom is simply satisfying – earthy, delicately spiced and all around comforting.
You can find "Bun thang" in many places in Vietnam, but the best must be at a street vendor in Hanoi. Famous vendors are located on Cau Go street, Ha Hoi street and Hang Luoc street. Some places may serve Pho also, but the flavours of the two dishes should still be distinctive and hearty in their own way.
This hot bowl of noodle is best enjoyed on a colder day, when you crave a dish that is a little different yet still familiar. You take a walk on the old town streets and find a small vendor in a peaceful residential area, or on the second floor of a house after taking a narrow staircase. That little "adventure" only adds to the experience of enjoying "Bun thang" – the unique and signature dish of Hanoi.
Hong Lam Nguyen,
Operation Tiger
Mango Tiger