MYANMAR
17 DAYS MYANMAR GROUP ADVENTURE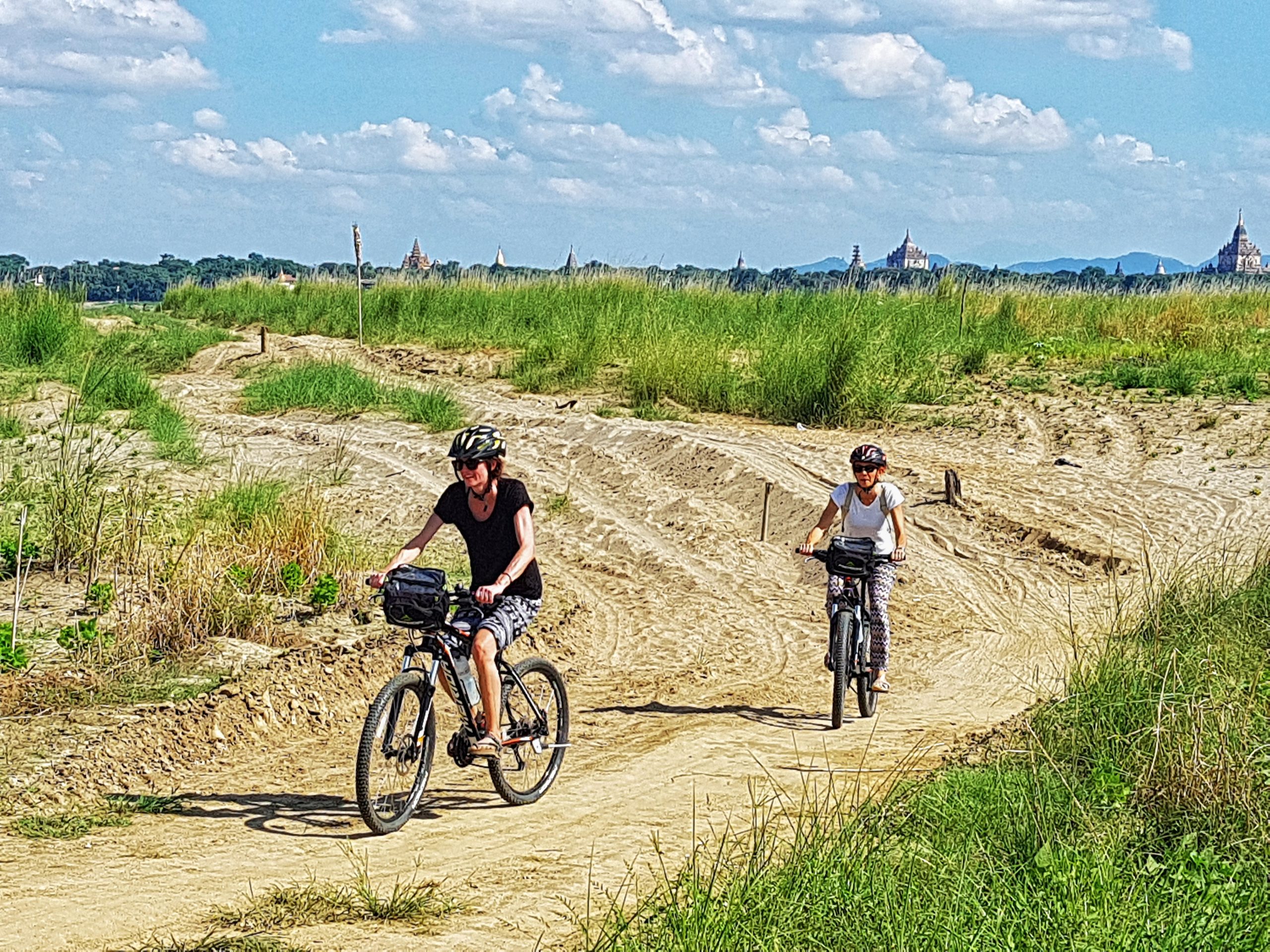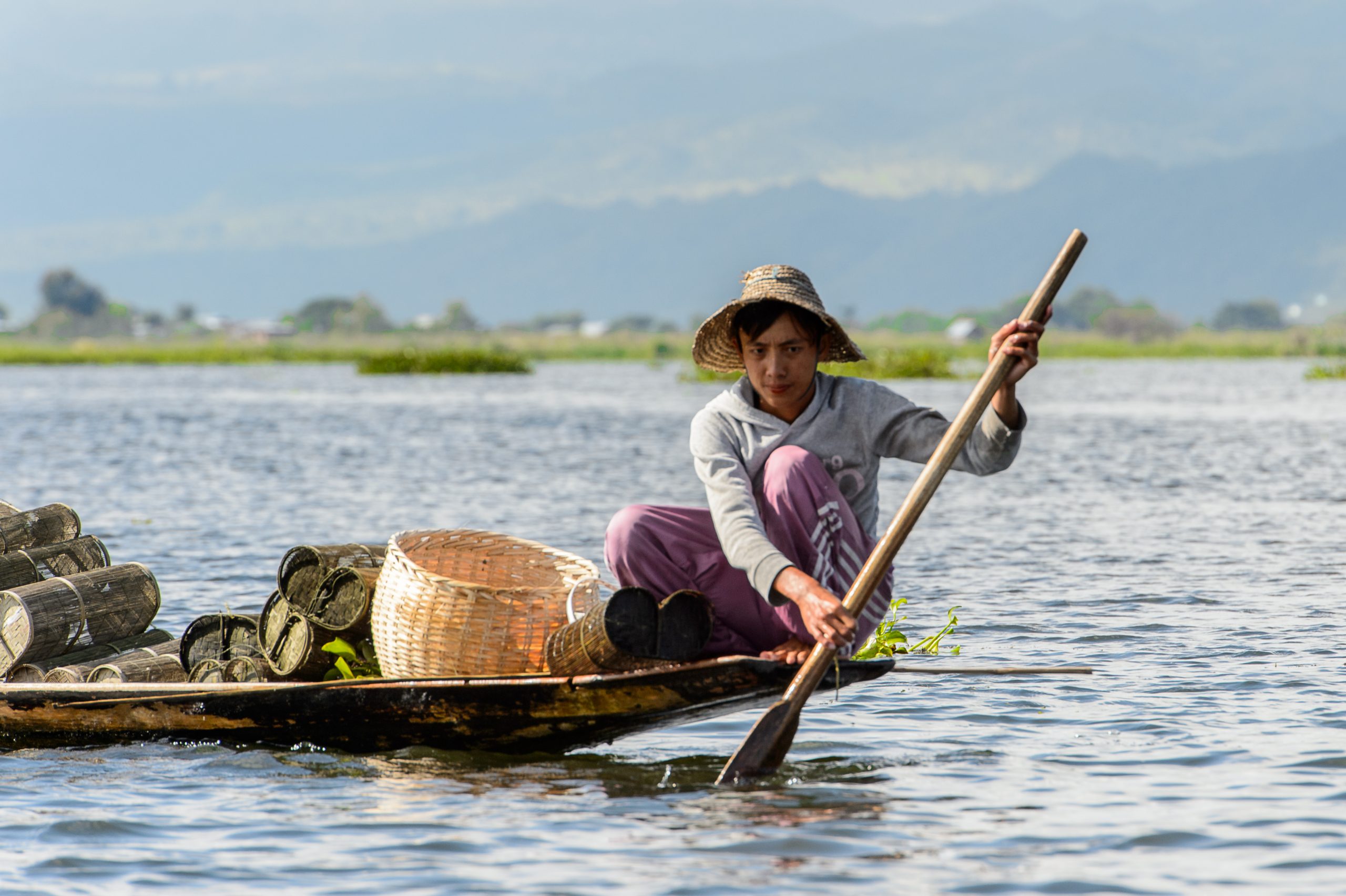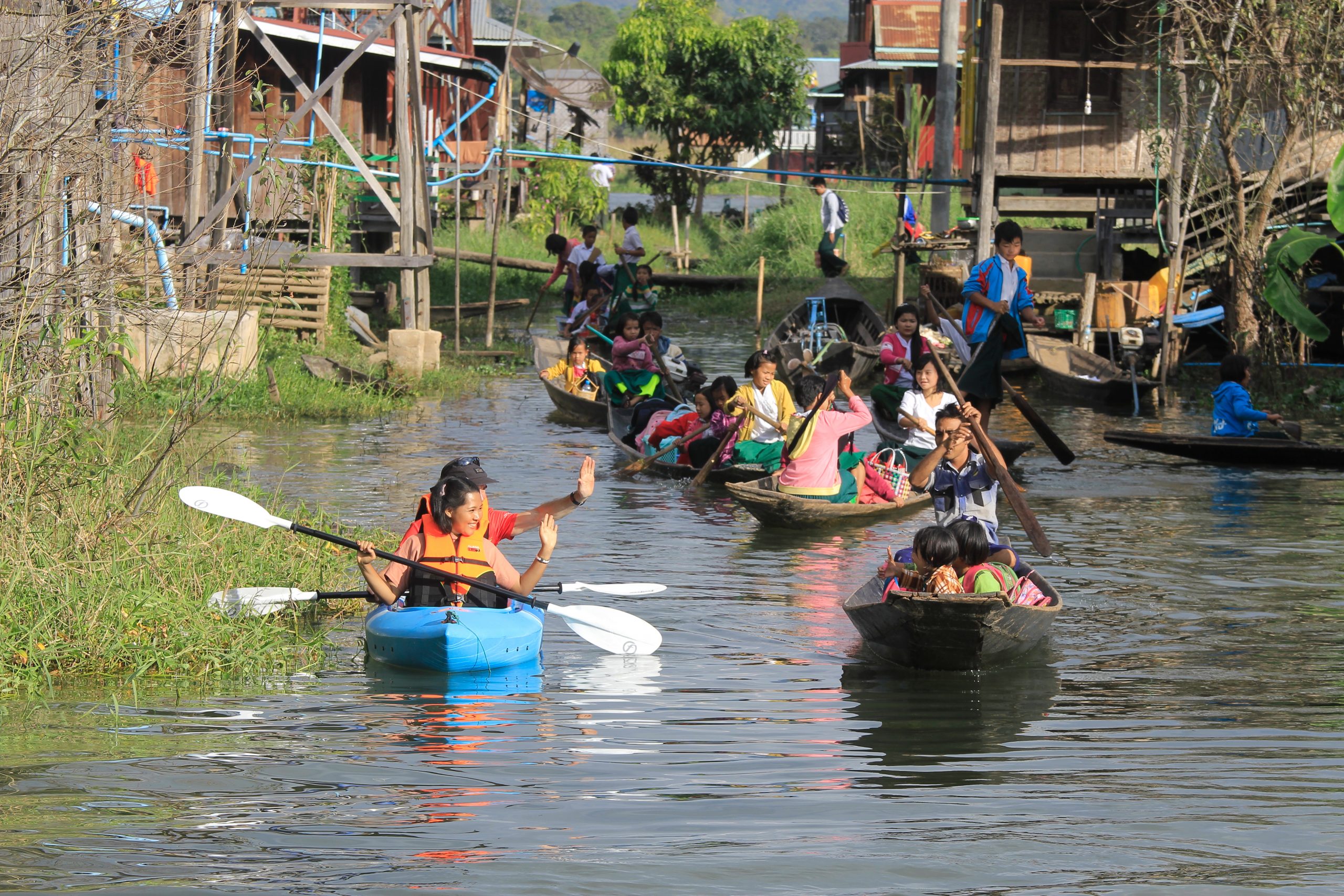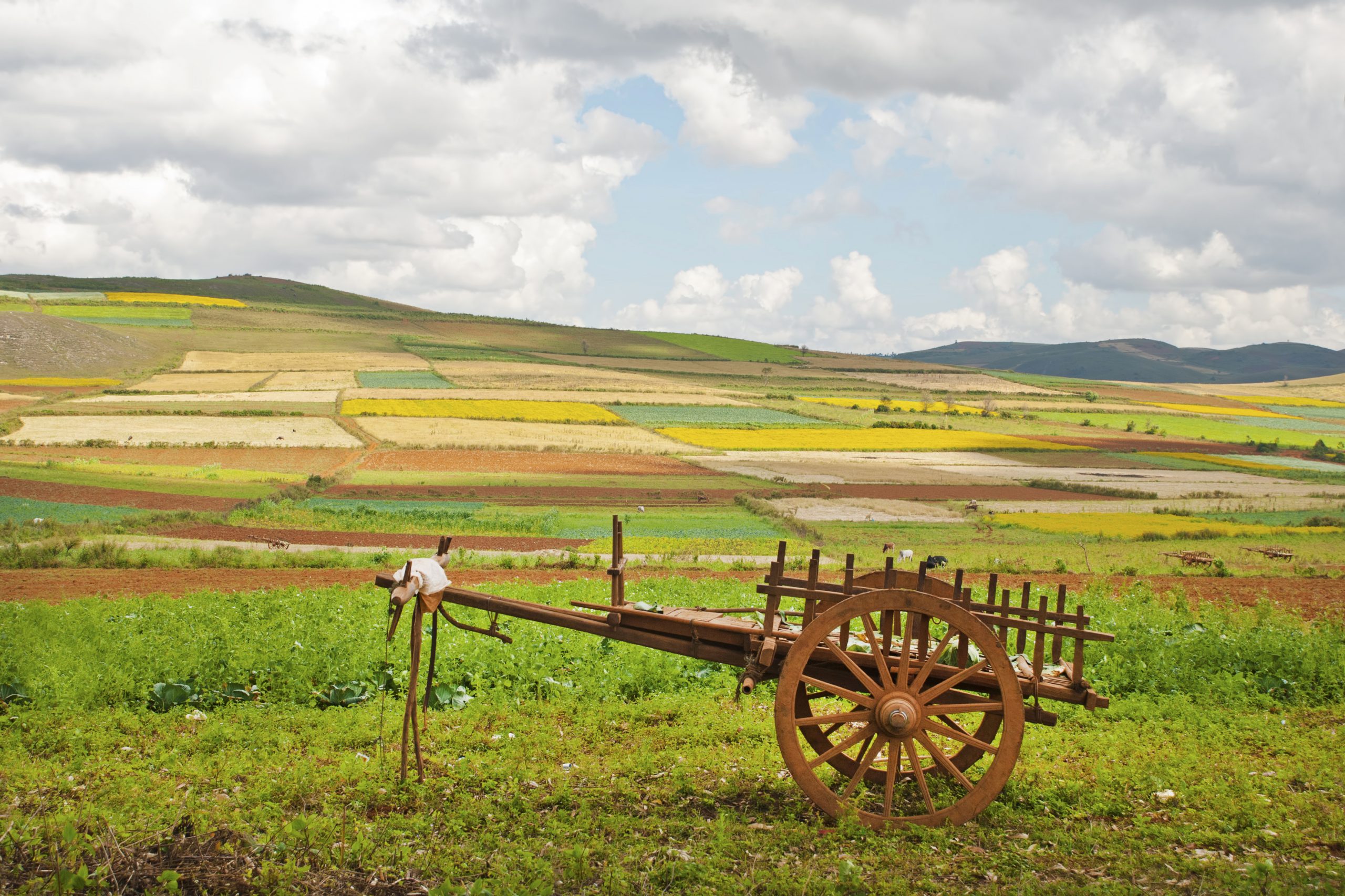 Arrival Yangon
Upon arrival at Yangon international airport, you will be met by the guide and driver for a private transfer to the hotel.
In the evening start your walking tour to china town, there will be local snacks to be tasted as well as a local draft beer or fresh lime juice. The tour includes drinks, a walk over the night market in downtown, tea and snacks as well as a tasty bowl of noodles shared with some locals.
Yangon
Spiritual Shwedagon Pagoda with guide & taxi – half day
So what's behind the golden façade of the Shwedagon Pagoda? During this interactive half-day tour we take you through the back door and show you the full history of the pagoda, the daily life of all people living in the immediate surroundings of the pagoda, and a deeper insight in the Buddhist religion and how the spiritual belief is mixed with the belief in nats – the Myanmar spirits. An intriguing half-day tour starting from the bottom of the hill and passing the workshops, markets, and monasteries which will be useful or even essential to understand more of the country during the rest of your journey. The tour includes a traditional Burmese breakfast, offerings to monks and the pagoda, a visit to a fortune teller, and a Burmese lunch.
After the tour, transfer back to the hotel and free at leisure on your own (Good time to discover the colonial downtown area near your hotel on your own.)
Yangon Mandalay by Train
Biking Tour: "Islands and Rivers", YGN-021 – half-day (Join-in tour)
(07:30 am to 12:00 noon) joining biking tour operated by Uncharted Horizons Myanmar. This is an easy tour, which can be handled by everyone who is healthy and fit, no prior biking experience needed. The tour leads to villages, through rice fields and across rivers, perfect for everyone who wants to catch a glimpse of the Delta, without heading out too far!
Mandalay
Mandalay's night market, beer and barbecue stations –MDL-010 – evening tour by Tuk Tuk
A fun tour to get to know the real Mandalay, starting with a visit to a viewpoint near the Ayeyarwaddy river as well as the lively fish market. Continue to the busy Yadanar night market to have some traditional snacks and a walk around before heading to one of the most famous beer stations and BBQ restaurants in Mandalay. Your guide will order the food and make sure you're satisfied.
Mandalay
Ancient Inwa and Amarapura hidden neighborhoods by bike – half day – MDL-021
Probably the one tour that you should do in Mandalay if you only stay one day. Biking through the rural village Inwa which used to by an ancient capital city means you can stop where you want for pictures and go off the beaten track avoiding other tourists. It's an easy 20 km ride with plenty of stops and amazing picture opportunities in front of ancient temple ruins, tree-shaded lanes and rural communities showing their crafts. A short ferry ride takes you to Amarapura and some of the hidden neighborhoods that are ideal to explore on a bicycle. End your trip with a view on the iconic U Bein Bridge; all in all, certainly one of the best day trips possible in the Mandalay area.
Mandalay- Bagan
Temples & tortoises – private car from Mandalay to Bagan – MDL-020 – full day
A full-day excursion to explore more of the countryside with the experience of visiting a hidden cave temple and Burmese star tortoise in the wildlife sanctuary.
With a private car and driver, we take you to a hidden cave temple – Ta Moke Shin Pin Shwe Gu Gyi Pagoda the excellent creatures of its exterior with plants, animals, and characteristics of myths. From here, we continue the drive to visit the Burmese star tortoise at the Minzontaung Wildlife Sanctuary.
Bagan
E-Bike & Temple view swing – half day
Bagan is an ancient city of Myanmar – the stunning landscape of ancient temple ruins that seem to be spread around randomly in between toddy palms and bamboo huts. During this half-day electric biking tour, the guide will show you some of the most spectacular sceneries of ancient lesser-known temples and the best of all is that you can stop any time, any minute to make some beautiful pictures. At the end of the trip, enjoy the fun thing of swing ride between palms tree while some healthy juices and traditional snacks are served.
Bagan
Free at leisure on your own.
Bagan- Kalay by Public Bus
Own transfer to the bus station and take the bus to Kalaw. The bus will leave from Kalaw around 08:30 and arrive around 16:00. Then 5 minute walk to the hotel.
The rest of the day is free at leisure at the hotel.
Kalay – Trekking (5 HRS- 20KM)
Kalaw is a small former hill station surrounded by the Shan mountains. As the British already discovered the cool climate is not ideal for walks in the mountains with great sceneries and interesting hill tribe villages like Danu and Palaung.We start in the early morning when your guide will pick you up from the hotel and arrange that your main luggage is sent directly to your hotel in Inle Lake.
Trekking (4HRS – 16KM) Inle Lake
Early morning wake up for breakfast of pancakes and fresh fruit served with coffee or tea.
We continue trekking for about 2 hours passing through Kyauk Su and Nan Yoke villages and we stop for a short refreshment. We continue to walk towards the jetty about 2 hours where a local home-cooked lunch will be served. From here, we walk to the jetty where we take a private boat ride about 1,5 hours to Inle.
Inle Lake
Inle Bike, Boat & Kayak Tour (join-in tour) – INL-017 – full day (From 08:00 to 17:00)
A full day of exploration by bike, boat and kayak, with a fantastic traditional lunch in an exclusive Shan house on the lake. A somewhat challenging day, but filled with the rewards of outstanding scenery & genuine connections.
We start the tour in the morning around 08:00 (own transfer from hotel to Grasshopper shop arrival at 07:45) with a bike ride alongside fields of flowers tended by friendly villagers, pass remote monasteries and cycle through peaceful bamboo forests.
Inle Lake
Free at leisure on your own.
Inle Lake
Shan cooking Class at Bamboo Garden-INL-009A (Join-in)
A fantastic cooking class provided by Bamboo Princess at the open kitchen in the Garden with a nice atmosphere. You will have 10minutes' walk to the meeting point at 09:00 am to visit Nyaung Shwe market and buy the ingredients for your special menu then you will bring to the Bamboo Garden to learn Intha recipes of Intha style fish curry, fried vegetables, Shan noodles or fried rice cake and egg curry with tamarind paste such as and cook your own lunch. Around 12:00 noon you will prepare your lunch at the bamboo house and will have a tasteful lunch.
You will be informed by Ms. Sue one day in advance where is the meeting point.
Free at leisure the rest for the day.
Inle Lake – Yangon by Public Bus
Free at leisure in the morning.
Own transfer to the bus station and take the night bus to Yangon. The bus will leave around 18:00.
Yangon
You will arrive in Yangon around 05:00, then own transfer to the hotel. (Early check-in is subject to availability)
Free at leisure the rest of the day.
Yangon Departure
Upon your departure flight time, take the taxi from the hotel to Yangon international airport.