About
India is a wondrous country that has it all. From the famous Golden Triangle, to the foothill mountains of the Himalayas, to the deserts of Rajasthan. Being the largest country in South Asia, it's come to 1.3 billion people.

With such an intense culture, this country will fill you with experiences from start tpo finish. Learn about Indian culture whilst indulging in it's outstanding cuisine. From bustling cities to beautiful beaches, jungles and mountain ranges, India is certainly a place for those who love all things nature.

Get in touch and speak to one of our India experts!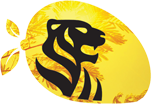 Get in touch with one of our experts and work with us.
Overview
Visa Requirements
UK passport holders can apply for the essential travel document online. The Indian eVisa process is fully electronic with no need to attend an embassy or consulate in person.
Languages Spoken
India has 23 officially recognized languages. Hindi and Bengali are widely spoken, as is English.
Currency used
Indian Rupee
Getting to India
There are many international flights to India. The largest international airport are Indira Gandhi international airport in New Delhi and Chattarpati Shivaji international airport in Mumbai.